GUE Backmount Harness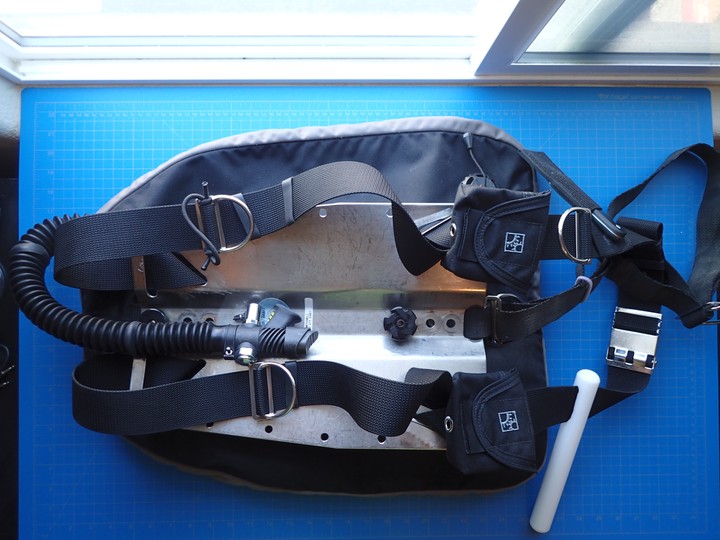 Table of Contents
Overview
In this project I cover the GUE Backoumnt Harness and accompaning wing that I'm building for my upcoming GUE Fundamentals course.
Start: April 12, 2019
End: June 17, 2019
Materials
Quick-Release Buckle x11
2in Nylon Webbing 12ft x12
1.5in Nylon Webbing 57in x12
D-Ring w/Bend x33
Metal Serrated Belt Slide x74
D-Ring Standard Guage x25
Hogarthian EPDM Loop for 2" Webbing x66
Metal Belt Slide x27
4lb Trim Weight Pocket x28
3/16in Surgical Tubing 11in x19
Plastic Belt Slides x210
Scissors
Butane Lighter
Wilton Fondant 9in Rolling Pin11
1in Wide Nylon Strap12
Process
I used the DGX Ultimate Hogarthian Harness13, Halcyon Secure Harness14 and GUE's Equipment Configuration Guide15 to determine the necessary components and to act as templates for the final configuration. I used the DGX Hogarthian Harness Assembly Instructions16 as the basic steps for assembling the harness, backplate and bcd. The BCD and backplate were borrowed from a friend, Cheryl Mitchell. She machined the backplate so only the BCD was commercial!
Gallery