Bar Tap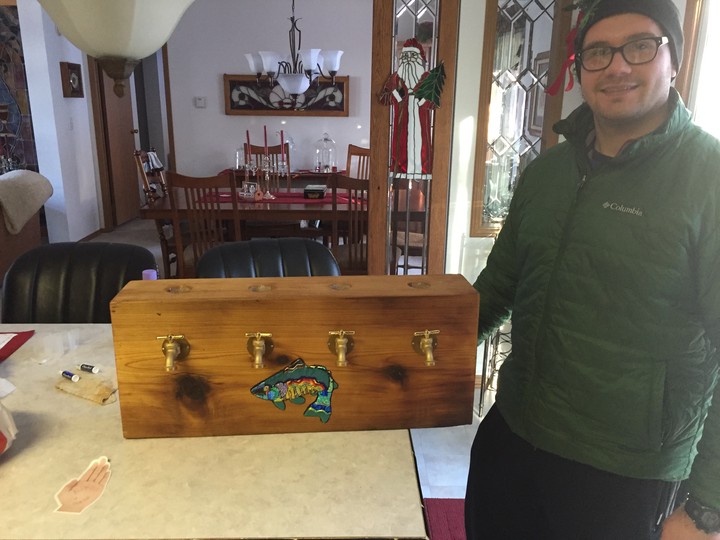 This is my second wood bar tap! Let's first cover the basics:
Start: December 2017
End: December 2017
Wood Species: Cedar
Construction time: ~3 days
After completing this bar tap, I was so pleased with its results that I wanted to make one as a gift for my sister's fiancee! It uses the same fabrication techniques and receptical/valve/tubing assemblies as that one so be sure to read through it for the general idea of how it works. This bar tap differs really only in cosmetics which I'll cover below in detail.
The wood block came from scrap wood left over from a construction project that a family member was involved in.
My sister's fiancee loves to fish, especially for trout. Because my mother is very skilled in glasswork, I wanted to carve a relief shape in the wood that would hold a fused, glass trout. To carve the relieve, I used a dremel and fine routing bit. The work took a couple of hours, but the realized result was very nice even without the glass trout embedded yet.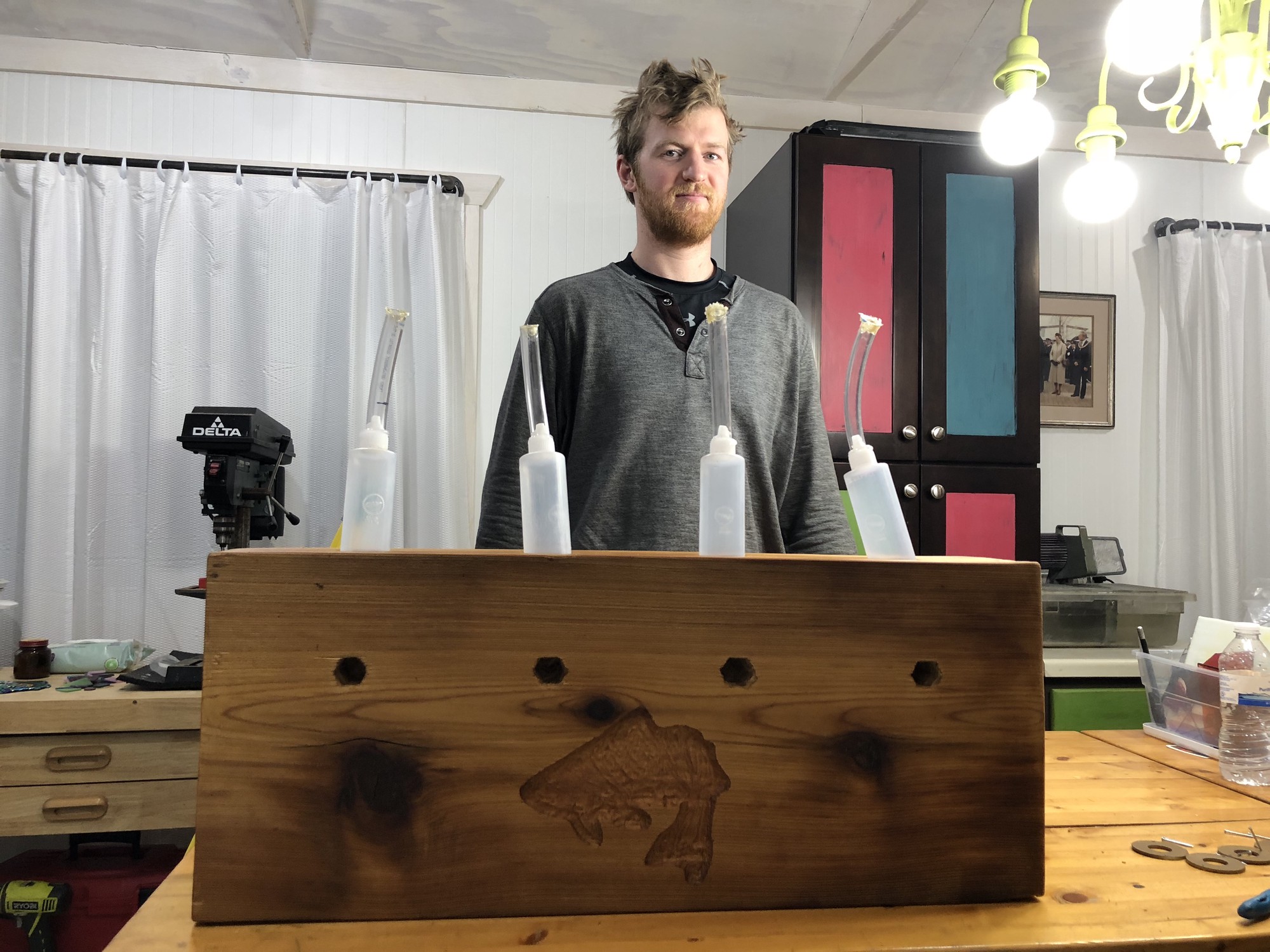 The glasswork was done by my mother and as the fish species I chose Rainbow Trout. It offers vibrant colors to work with. We adhered the glass trout to the carved shape using Marine Grade GOOP1.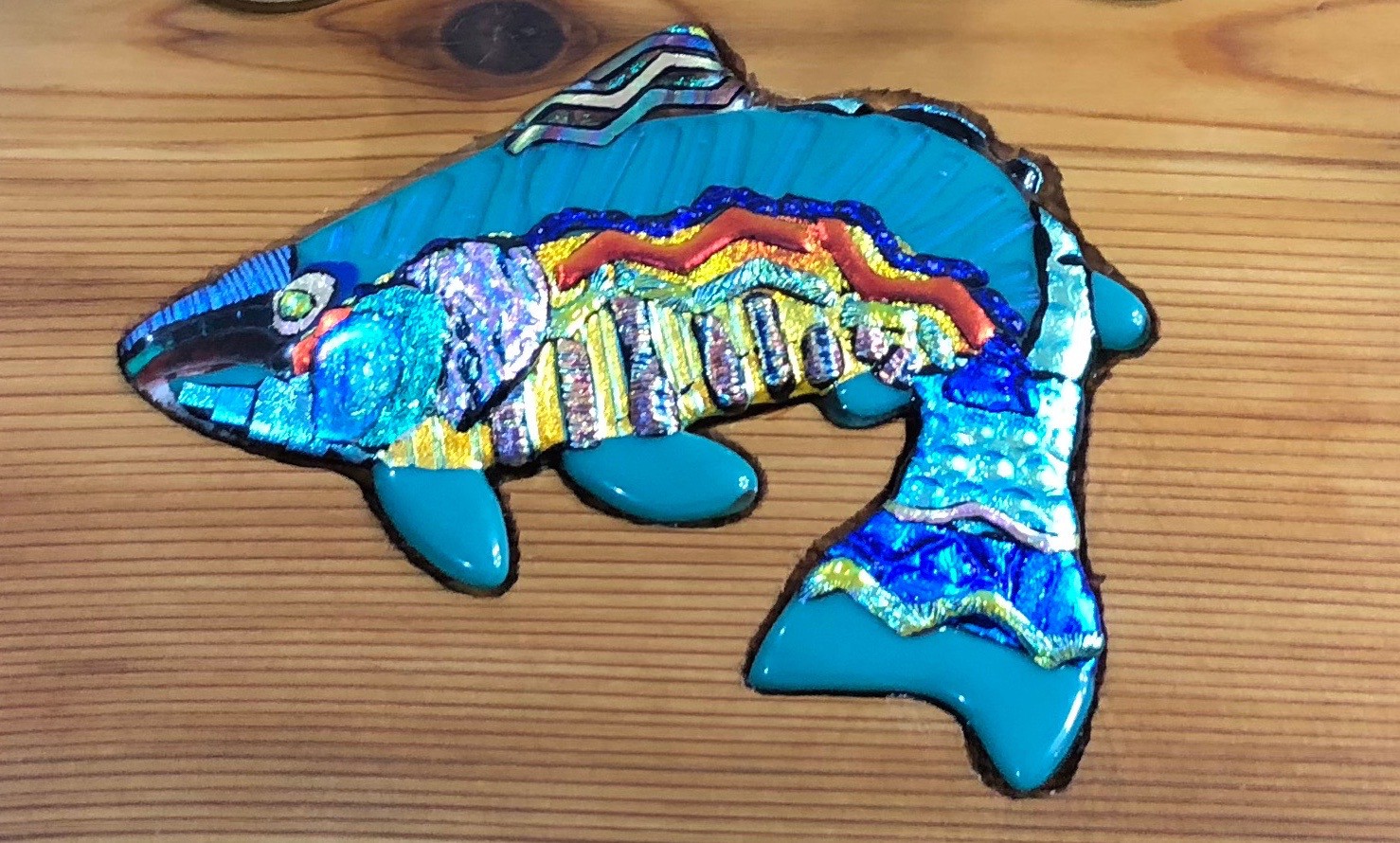 To compliment the metal valves against the wood, we also fitted bronze-painted, metal washers to them.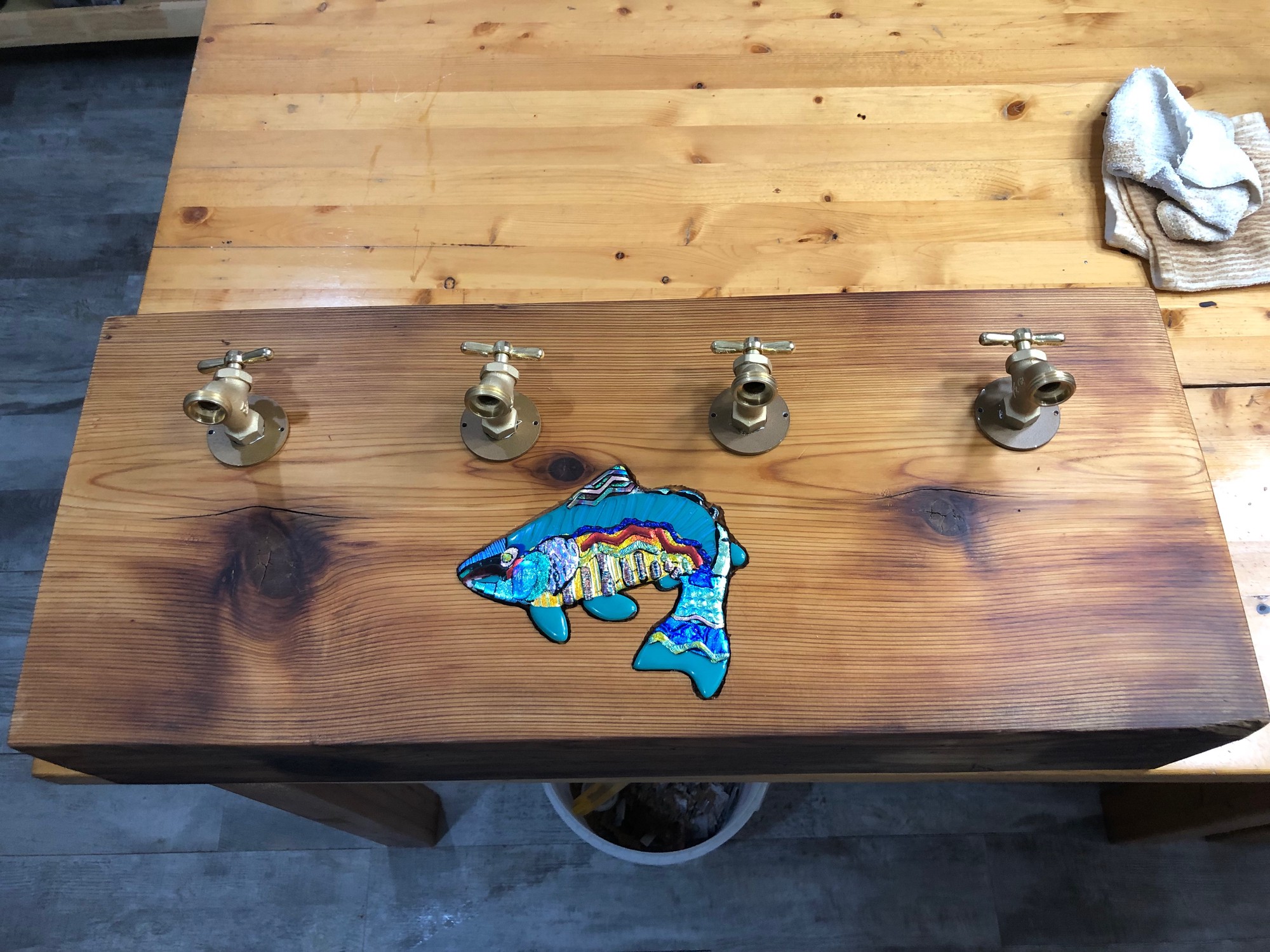 As an improvement on the previous bar tap and to better ensure no moisture can collect between the receptical and wood hole that it fits in, we sealed the gap between the top of the receptical and wood with Marine Grade GOOP1.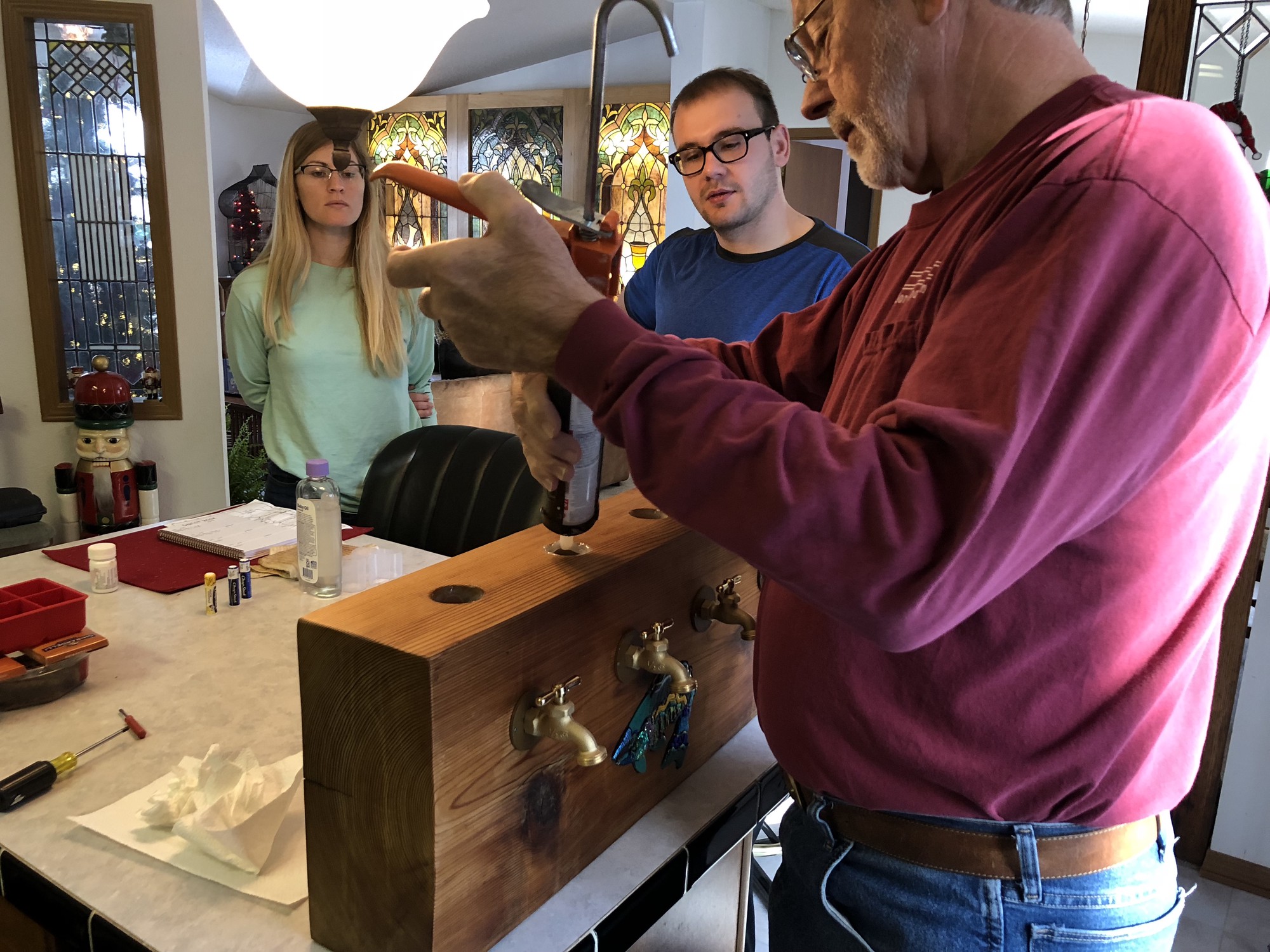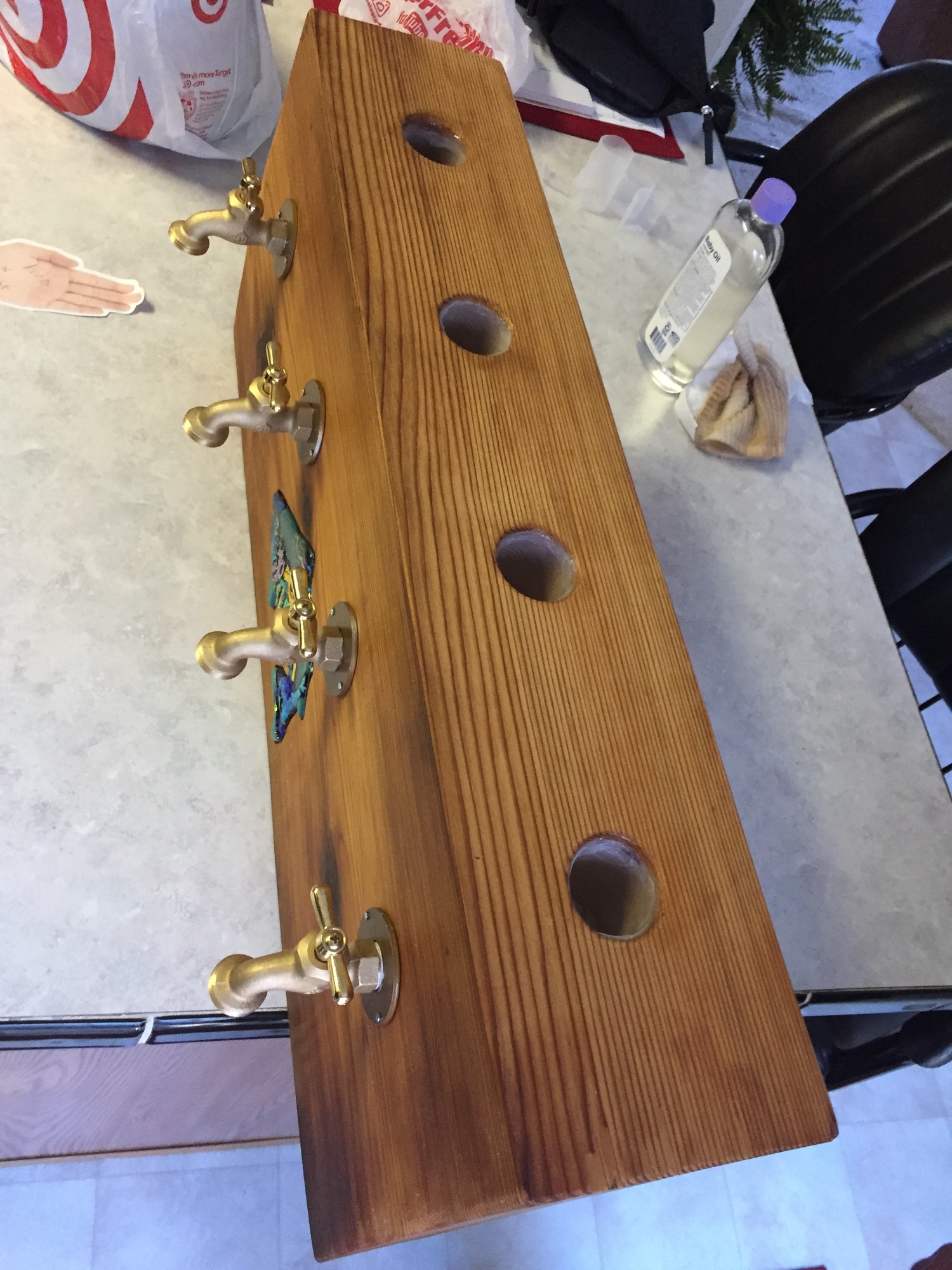 I'm very pleased with the final product!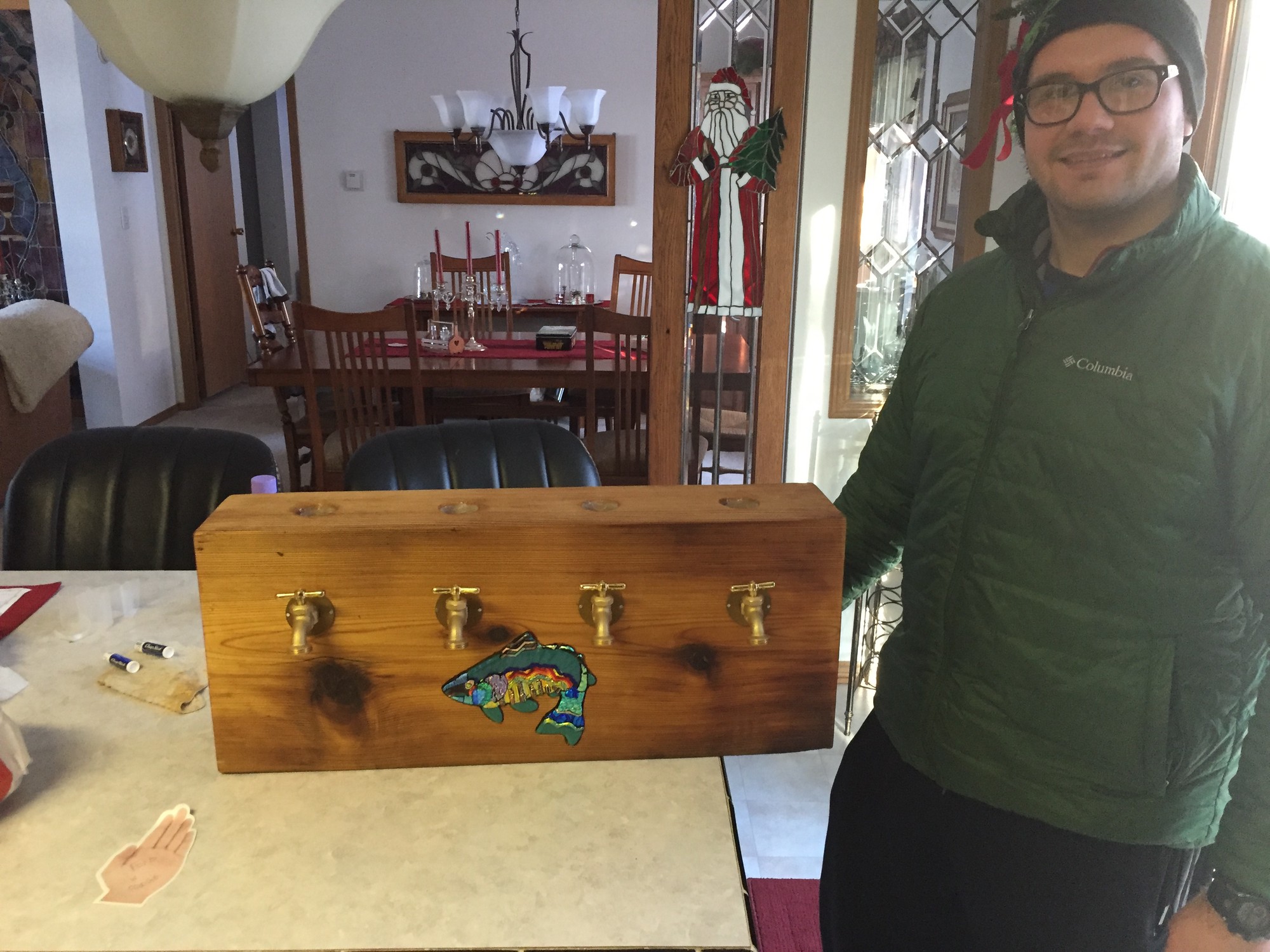 Thanks for reading!